Cutting costs of your business – Saving money everywhere
Posted on September 27th, 2018
Small items can save a significant amount, even make a ultimate difference between success and failure for a business.
Ausinland helped a client sourcing promotional products directly from suppliers. Our client saved half the market price, with same quality and better service.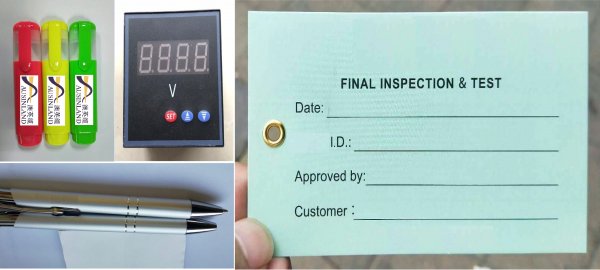 One client ordered 1500 pieces of highlighters, 500 pieces for each red, yellow and green. The logo was replaced by Ausinland logo for confidentiality reason.
Another client ordered 6 digital Amp meters, and 1000 pcs of ball pens with logo.
The test tag was ordered using in a customer's workshop. 1000 pcs, waterproof.
Hunan Huikai, our company in Changsha, sourced the products and sent them to our client through express post.
Other stories