Garcia yacht sailors ordered "French Kiss" signs custom made through Ausinland
Posted on September 8th, 2018
One of our honorable customers  a couple ordered a Garcia yacht in France.
The couple named the yacht FRENCH KISS. They had been training hard for sailing from the North Pole to the South Pole after retirement this year.
One day we were asked whether we could source the name sign custom made. Yes we can!
The romantic and eye-catching name sign now is on the front side of the yacht. The brave and admirable couple did their first sailing close to Europe in last month.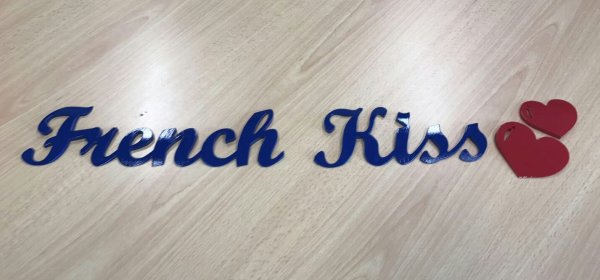 Other stories