Genuine Demand for Premium Australian Beef and Seafood
Posted on November 24th, 2018
On 13th November 2018, Alex Tao, CEO of Ausinland, accompanied Mr. Tony Cullen, GM Advance Rockhampton, Rockhampton Regional Council (RRC), and Young Beamish, Senior Executive Trade and Investment RRC , visited Yunleng No. 1 Cold Chain Center in Changsha, Hunan, China.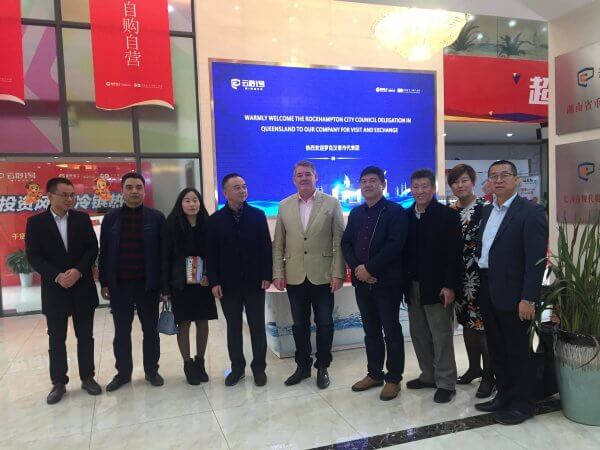 Yunleng No. 1 Cold Chain Center has 100,000 square meters -18℃ warehouse, 80,000 sm trading center and a skyscraper office building. Over 600 businesses entered in this platform to trade meat, seafood and other cold chain products. This big market is servicing a population of 300 million in the central south part of China.
Rockhampton is the Beef Capital of Australia. In May 2018, MD of Yunleng was invited by Ausinland to Beef Australia 2018 and met with RRC. Yunleng has the strategy to source agricultural and aqua-cultural products from Rockhampton Region.
Other stories