Container ships started calling at the port of Gladstone
Posted on September 3rd, 2018
Mariana Express Lines (MELL) started fortnightly container service calling at the port of Gladstone in July 2018.
The new route stops at Darwin, Townsville, Gladstone in Australia, and Qingdao, Shanghai, Ningbo, Hongkong in China. It takes about 25-31 days from Qingdao to Gladstone.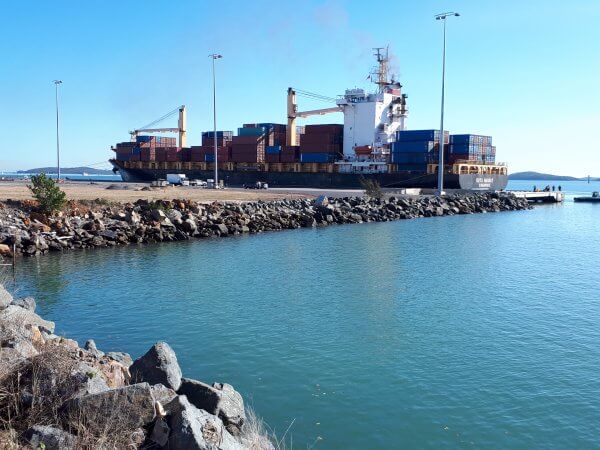 Today the managers from MELL Melbourne visited our office in Callemondah Gladstone. We discussed operational details of sailing schedule, rates and collaboration in CQ region, after the first meeting in July.
Ausinland has been bringing containers through the port of Brisbane for our clients in Central Queensland. The new started service can save our clients time and transport costs from Brisbane to Gladstone.
With continuous improvement of logistics efficiency, we can service you better to source product, check samples, inspect quality, arrange shipment and deliver the product to your door.
Although at this stage MELL only accepts FCL – Full Container Load, you can put your small orders (LCL – Less than Container Load) in our containers by informing us in advance.
Other stories