Meet with the exhibitors on GEA Supply Chain Expo in Gladstone on 10th April 2019
Posted on March 23rd, 2019
GEA (Gladstone Engineering Alliance) Supply Chain Expo is a yearly event which you will not miss to meet major Suppliers in Central Queensland.
Come and visit us at B11.
What we are showing include:
Mining cables certified to Australian Standards
Heat shrinkable products
Smart power management solutions
Distribution transformers
Production robots
Rubber products
Diesel generators
Visit the Expo and get a chance to Win an iPad!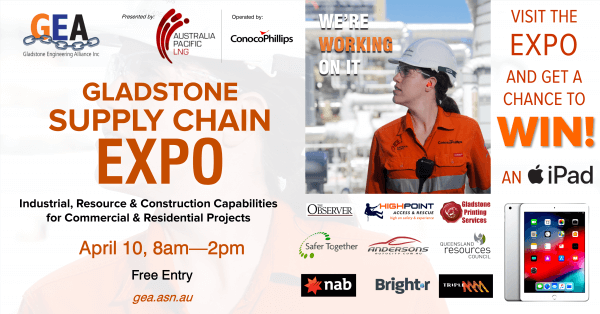 Other stories